Thank you for your continued support for Cafe Legato. We will continue to operate as usual without responding to requests for shortened working hours or closures from the Tokyo Metropolitan Government. We will also provide alcoholic and beverages as usual. We...
read more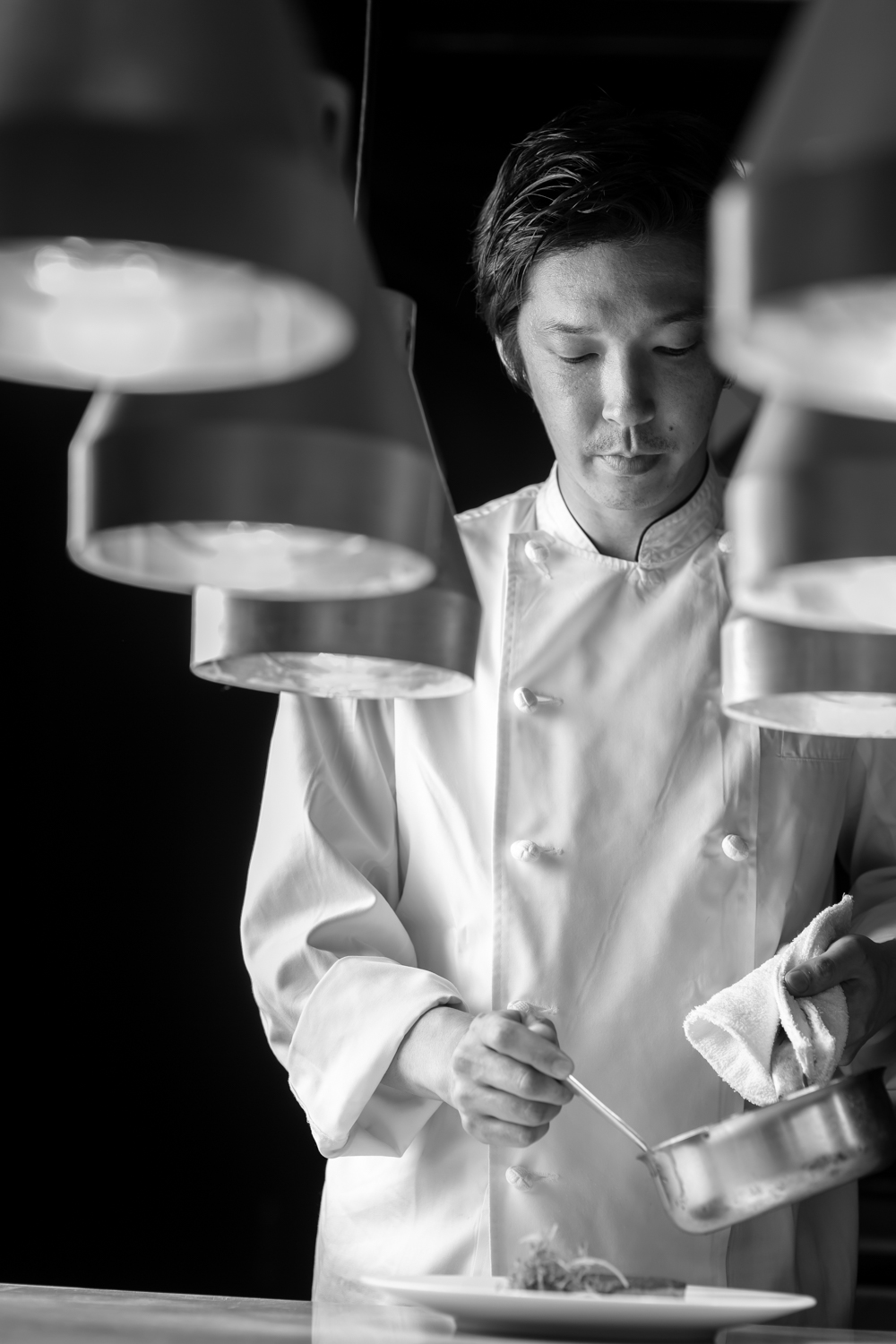 Entered the culinary world at the age of 18, and trained in French at "Sunshine Cruise Cruise", "Kurayamizaka Miyashita", "Yoshoku Miyashita", and "Argento ASO" (2 Michelin stars at that time) for 6 years from 2009.
In January 2016, he won the second prize in a cooking contest co-sponsored by NEXCO3, in which more than 150 stores participate.
In April 2019, he became the chef of Global Dining "Cafe Legato". He works on menu development that makes the best use of his cooking experience, such as French, Italian, Western, Japanese, and fusion dishes.
His specialty is stewed dishes, which are carefully stewed with carefully selected ingredients.
OPENING HOURS
Sun to Thu
《LUNCH》11:30~15:00
*Last Order : 14:00
《DINNER》17:30~24:00
*Last Order Food 22:30/Drink 23:30
Fri, Sat & days before holidays
《LUNCH》11:30~15:00
*Last Order : 14:00
《DINNER》17:30~26:00
*Last Order Food 23:30/Drink 25:30
※Close Time 15:00〜17:30
DJ TIME
20:00~23:00(Sun~Thu)
20:00~26:00(Fri, Sat & days before holidays)
15F E. Space Tower 3-6 Maruyama-cho Shibuya-ku Tokyo
ABOUT MINIMUM CHARGE[19:00~CLOSE]
ABOUT MINIMUM CHARGE
From 19:00 to Close, we will set a minimum charge for the following seats.
Windows Seats of Bar Area – 3000yen
Bar Lounge Area – 5000yen
MORE INFORMATION
We have three types of seats at the restaurant, and we usually take you to the one in front of the open kitchen. You can also choose a window seat or a private room beside the windows upon request, and there is a ¥20,000 minimum charge for either one. Because there is a limitation on the number of those window seats, please let us know which seat you prefer in advance. We don't take reservations for the bar area. If you order a birthday plate (¥2,000+Tax) beforehand, please let us know what name and message you would like to have on the plate.
Nearest station– JR Shibuya, Keio Shinsen
Open everyday
Private rooms – Available (3 rooms)
Seats – 220
Private party – Available
Parking – Available