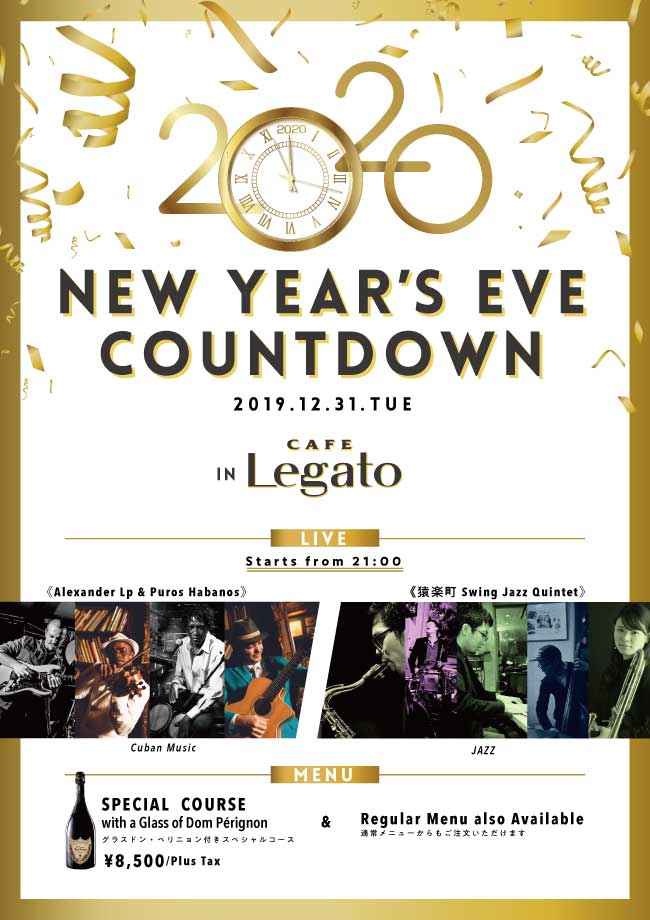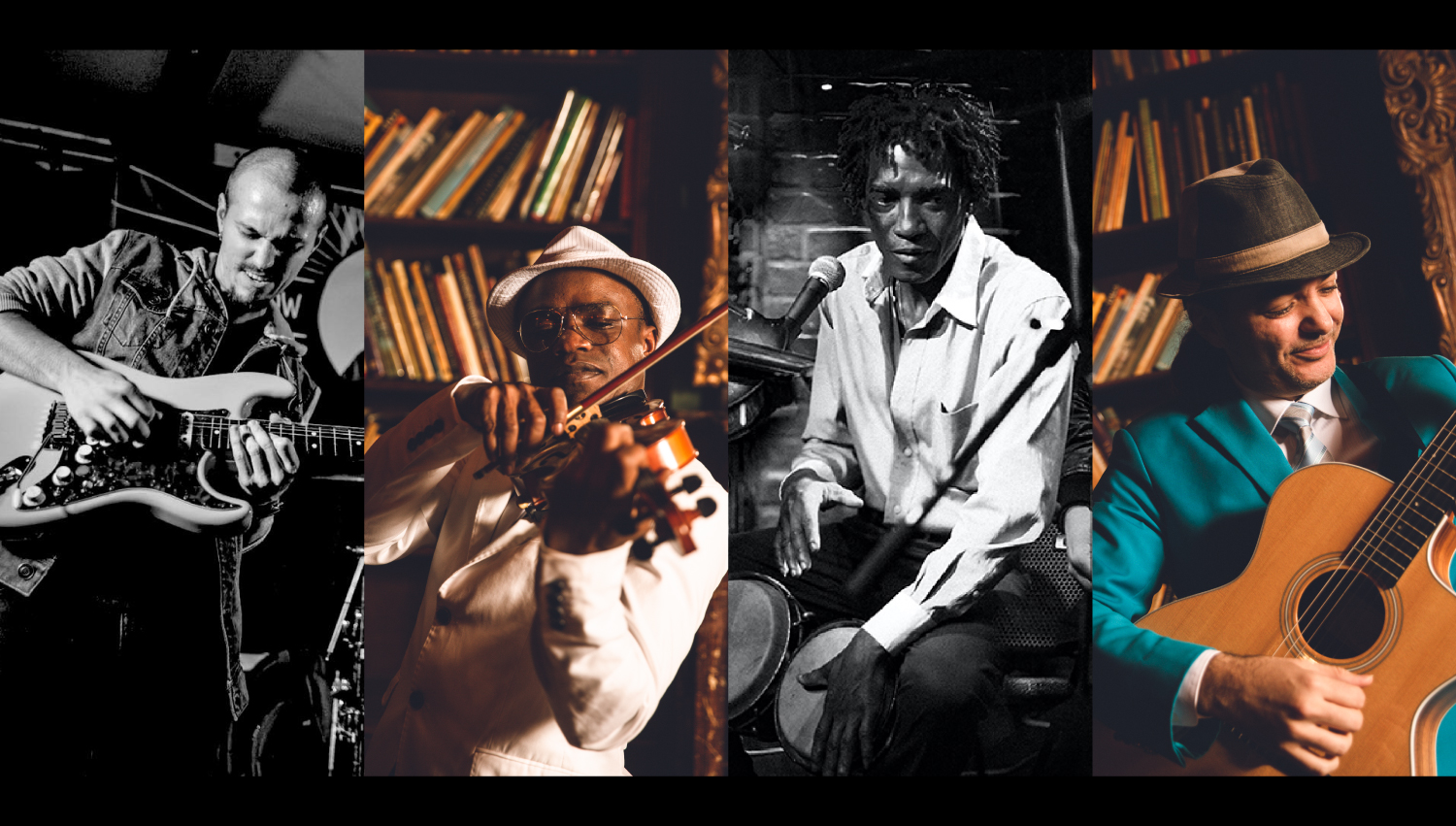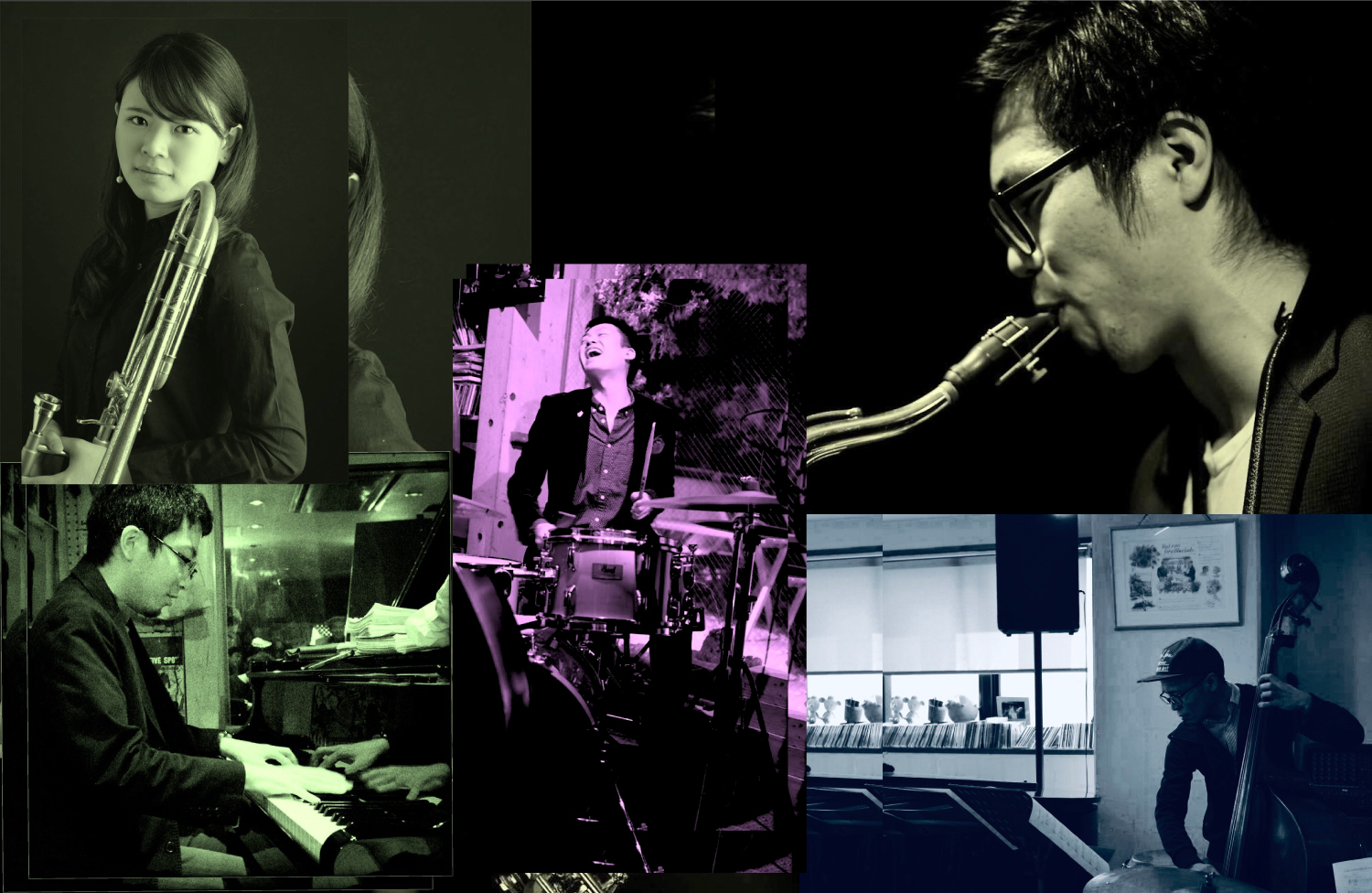 (English below.)
渋谷最上のレストラン「レガート」にて、今年もカウントダウンイベントをを開催いたします。
眼下に広がる東京の夜景を眺めながら、情熱的なジャズ&キューバミュージックの生演奏をBGMに、とびきりロマンチックな夜をお楽しみください!
通常のアラカルトメニューのほか、シェフが腕をふるう大晦日限定のディナーコース、ドン・ペリニヨンも期間限定で特別価格でご提供いたします。
令和初の大晦日の夜は、レガートで思い出に残る夜を過ごしましょう!
店舗名:Legato (レガート)
住所:東京都渋谷区円山町3-6 Eスペースタワー15F
出演:AlexanderLP&Puros Habanos、猿楽町Swing Jazz Quinted
※生演奏ライブは21:00からを予定しています
※カウントダウンは23:59頃を予定しています
※通常、オープンキッチン前のフロア席へのご案内となります。
窓側のお席はテーブル席・個室共にテーブルチャージを設けさせていただいております。詳細は店舗へお問い合わせください。
※お席に限りがありますのでお早めのご予約をおすすめいたします。
Please come to Year-end Countdown event at Legato, a restaurant located in elevated spot in Shibuya with sweeping views!
Have a romantic New Year's Eve night with a beautiful night view from the windows and live performances of jazz and Cuban music!
We offer the chef's proud special dinner course limited on the New Year's Eve, in addition to our regular à la carte menu.
Dom Pérignon is also available at the limited discount price.
This is the first New Year's Eve after the inauguration of the new emperor and the new emperor's era name" Reiwa".
New year's eve at Legato will be your great choice for your memorable night..
Name of the shop; Legato
Address: Space tower 15F 3-6 E Maruyama-cho, Shibuya-ku, Tokyo
Performers name: Alexander LP&Puros Habanos, Engaku-cho Jazz Quinted
*Live performance will be started from 9 pm.
*Countdown event will be started from around 11:59 pm.
*Floor seats in front of open kitchen are charge-free, but window-side seats both at floor and private room are with charge.
Please ask the shop for more information.
* We recommend an early reservation as our seats are limited.
Address
Doctors Drive, Angeles
California, USA